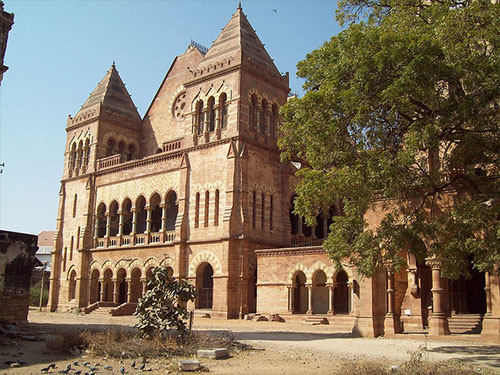 Aina Mahal Museum
Kutch kings are called Maharaos. Maharao Lakhpatji's antique palace, constructed in traditional Kutchi style, is created in a small fortified courtyard in the old part of the metropolis. It is a beautifully presented Museum and is one of the highlights of a visit to Bhuj. The entrance to the palace homes the tourist office, and that is also the site of the Maharao Madansinhji Museum, which has a varied collection of paintings, images and embroideries. There may be a 15m long scroll depicting the royal procession of Maharao Shri Pragmalji Bahadur (1838-75). Check out the expression at the remaining blue-turbaned figure in this epic portray he appears pretty amazing at having to ignobly lead the procession!
The real enchantment here, even though, is the corridor of mirrors - a truely marvellous creation which was created by way of the master artisan, Ram Singh Malam, under the patronage of his poet-ruler, Maharao Shri Lakhpatji across the center of the 18th century. A blend of Indian and European artistry (Ram Singh acquired, his skills in while staying in Europe), the walls of the splendid hall are of white marble blanketed with the aid of mirrors separated via gilded ornaments, lighting fixtures being furnished by means of elaborate candelabra, with shades of Venetian glass. Its one of the most magical scenery to be seen to believe.
Some other terrific characteristic is the satisfaction pool, in the middle of which rises a square platform in which the Maharao composed his poems and gave encouragement to the classical arts of dancing artists, bards and musicians.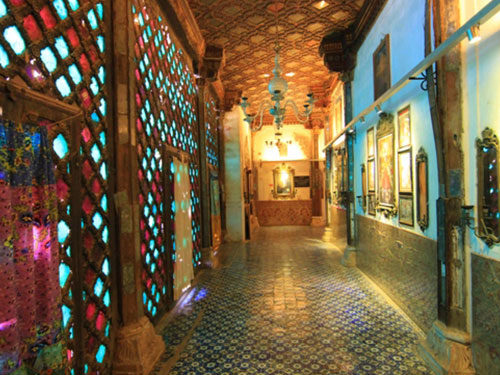 Interior of Aina Mahal
1.The Nagpanchami Ashwari Scroll
This forty seven foot long scroll vividly depicts the royal procession of Maharao sri pragmalji ii (1838-76 AD) held annually on Nagpanchmi. It changed into drawn in the 12 months 1876 by using Juma Ebrahim, a Kamagar artist on paper using herbal dyes. The procession began from the Aina Mahal Chowk, winding its way via the market earlier than terminating on the foot of Bhujia hill.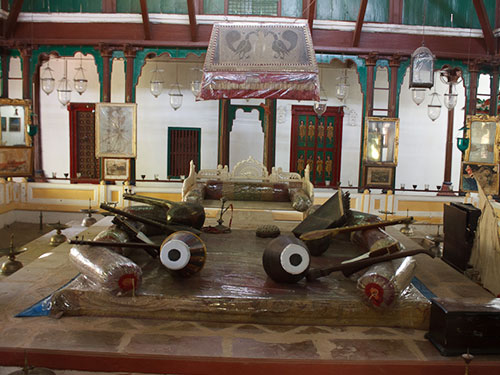 2.Fuvara Mahal
Built in 1740 by way of Lakhpatji who had an ardor for music, art, structure, and literature.  this turned into an amusement room, decorated by way of nice portions of art, Belgium chandeliers and lamps filled with colored water.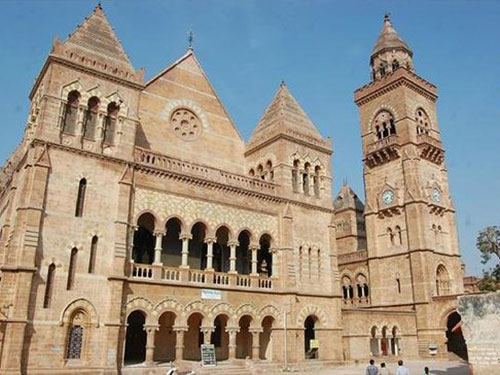 3.Aina Mahal
Also known as the hall of mirrors, it changed into built during the flowery rule of Maharao Lakhpatji in 1750 AD. Aina Mahal become a royal dream that had finally been converted into a fact via an exceedingly great craftsman named Ramsinh Malam. He designed it in a mixed Indo-European fashion and set about creating the substances for the palace which is second to none in its true beauty.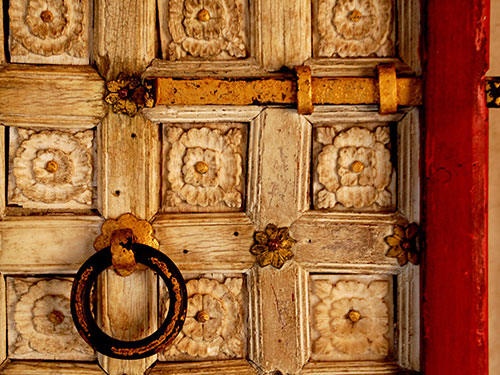 4.Ivory Door
Made in 1708 AD at some stage in the rule of Maharao Godji Second through the skilled wood worker Madho, this fantastic piece of labor is an amalgamation of quality carving and inlaid ivory. It is said that exertions charges for growing this masterpiece changed into 400Kori (the Kori was the running currency of Kutch till India's independence conversion rate 1 rupee = 3½ Kori.)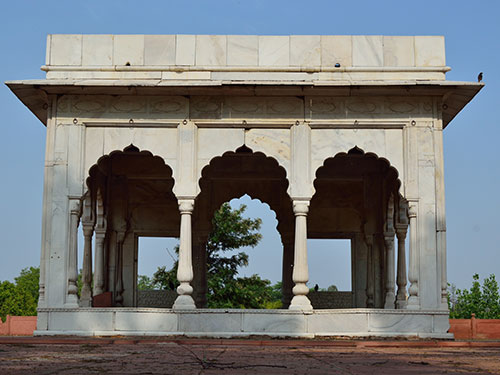 5.Hira Mahal
You cant miss this one !The king's bedroom is a piece of art in itself,The Aina Mahal is a large two storey stone mansion, which was built in 1752. 27 Rocco fashion intricately carved, gold plated mirror frames enhance the room , every layout is one-of-a-kind. Semi valuable stones have been engraved into marble panels with first-rate Minakari paintings. Those panels had been then screwed into the walls. Small home windows for air flow were made, earlier a 3 foot long Zardozi embroidered fan hung from the ceiling. It's far stated that a regular supply of mild air is all it took to mild up the complete room in no time.
The Maharao's mattress is displayed in the Hira Mahal, its a 4 legs product made of 24-karat gold.Most of the many other opulent and expensive objects displayed in the room are a diamond studded sword and protect which have been supplied by way of the Mughal Emperor Alamgir II inside the 18th century, an apparently designed pair of slippers which sprayed perfume on every occasion the knob at the heel turned into pressed a tricky silver and an amazing technology of the late eighteenth/early 19th century's great craftsmanship.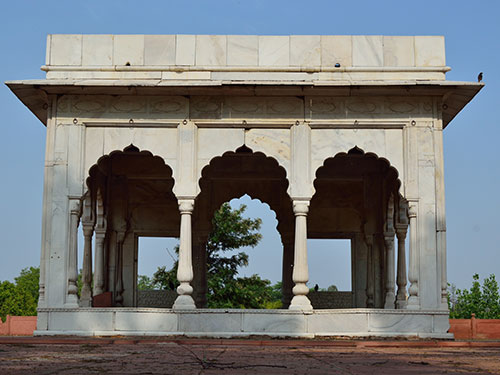 6. Marriage Ceremony Mandap
A Mandap is a temporary shape made for the wedding ceremony wherein the holy rites are performed.
This precise Mandap turned into this in 1884 for Maharao Khegarji III. A few articles displayed had been used historically within the royal wedding ceremony of the Jadeja Rajput a clan from Jamanagar.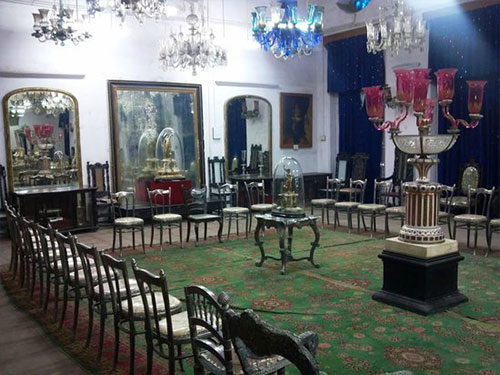 7. Darbar Hall
Darbar is a Persian phrase for a court in Urdu. It is used for the king to hold meetings with ministers. The seating arrangement inside the Darbar hall is such that the king sat facing his many noblemen. The seats had been organized consistent with rank. Every changed into reserved for a selected Jagirdar (even in his absence the seat was not to be used by all and sundry else). The modern association of the darbar hall is that of the British fashion, in advance Gaddi-Takiya (cotton Diwan/bed and round pillow) became used. The royal throne is made in natural silver with the Zardozi embroidered silk pillows placed on top. It's far flanked by way of a set of nineteenth century gilt wood chairs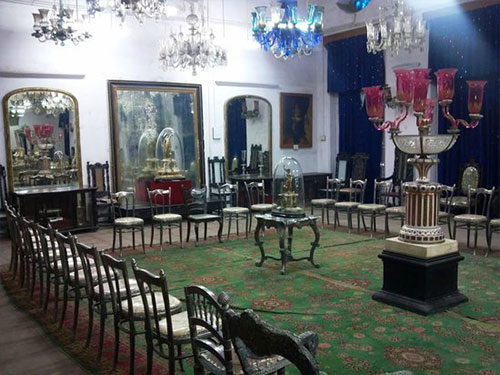 8. Maharao's Horoscope 
Every ruler had a eager hobby in astrology. Every Maharao(the kings of Kutch) had his own jyotish (astrologer) who drew inventive and beautiful Janma Kundalis (horoscopes) for his grasp.
This precise horoscope( components of that are displayed) is that of Maharao Pragmalji II made in 1839. It's miles 127 feets in length and is thought to be one of the longest in the world.
How to reach:
Maharav of Kutch, Aina Mahal Trust, Darbargadh, Bhuj - Kutch-370 001. Gujarat (India).
Timings:
09:00 am to 12:00 pm / 3 pm to 6 pm
Closed on: every Friday and National Holidays
Charges(for Indian Nationals)
Entry Rs. 10/- and Photography : Rs. 30/-