Have you ever seen Kutch White Desert (Rann) ?
There is an old saying that .."Kutch Nahi Dekha Toh Kuch Nahi Dekha"
that means "if you have not seen Kutch you have not seen anything"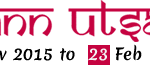 Rann Utsav is an annual affair organized by Government of Gujarat's tourism ministry at the Great Rann of Kutch during winter months. Its one of its kind event encompasses white dessert, full moon and vibrant Kutch and Gujarat at its best to mesmerise the visitors.
After the introduction, let me share five strong reasons which will compel you to visit Rann Utsav this year itself.
Unique Backdrop:
Imagine yourself waking on the white plateau, looking at the horizon which has transcend to all white because of full Moon star studded skies. Yes my friend you are not walking in the sky but surely would feel like one when you are at Rann Utsav. The unique backdrop of white salty marsh land coupled with starry sky takes you to a different world of its own. The perfectly amalgamated white sand and white skies on the horizon creates nothing short of a masterpiece crafted by an artist on the grand canvas of the great Rann of Kutch. This natural wonder is being preserved for the visitors by nature itself and when curtains are lifted, one cannot help but fall in love of this serenity and beauty of white rann second to none. There's can't be a beeter surroundings than this to host event of celebrations of life called 'Rann Utsav'.
Ultimate Weather to enjoy: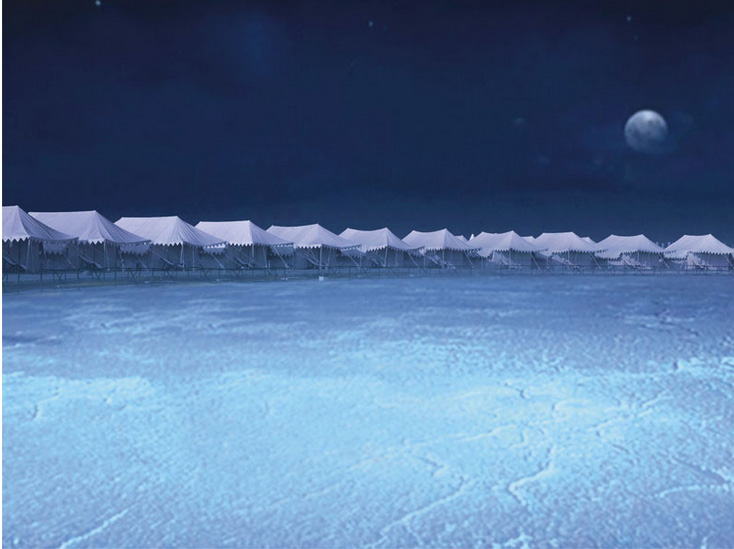 The great Rann of Kutch is normally having extreme weather conditions making it one of the least district of India in terms of population density. But cut to winters of Rann Utsav and guess what you are in for a blessed experience from weather gods. Yes the winters may be cruel and monotonous in the other part of the world but at Rann Utsav it becomes one of the key drivers for visitors to cuddle and enjoy the weathers camaraderie with White Rann, a perfect chemistry of cool breezes, chilled evenings, quite nights, and warm days awaited to be explored. It becomes bit difficult to imagine how the barren and hot dessert of Kutch becomes such a cool, cozy and serene abode for the visitors during Rann Utsav.
Also Read :
Uncharted Territories:
Ever wondered, how would it look if you get to see an infinite white canvas spread under your feet and eyes, reflecting zillions of colors during sun rises and sets ? Well you need to see this to believe this at Rann Utsav. What on offer here is, virgin locals made of salt marsh and starry clear skies – picture perfect scenery to create memories for life time. It's an amazing opportunity for all selfy lovers to click those perfect selfies with this never seen before wonder of nature. Bring out that genius photographer in you and expire this panorama of colors and nature created by Mother Nature herself only for you. You may also visit nearby places like Mandavi Beach, Aaina Mahal, Vijay Vilas Palace, and nearby villages.

Ultramodern Amenities:
Its natural to assume that when we are so near to nature, facilities and specially basic amenities are distant dream, well, than you are in for a bigger surprise when you visit Rann Utsav. Trust me its no less than a fully equipped resort created in tent metropolis, Yes, AC tents, attached washrooms with western commode, doctor on call, dining area, kids zone, activity centre, meditation hall, club house and many more amenities which can leave you thinking are you in the middle of dessert or five star resort? But these amenities nowhere come between the raw feeling of the nature and you.
Check Out :
Un-forgetful Experience:
When you are at Rann Utsav time flies like a space ship to the moon, it never shies away from the promise of good time for self and family. Your time spent at Rann Utsav will stay in your memories for the rest of life thanks to its unique experiences. It has so many unique offerings that the memories created stays with your life time. Be it a Selfy, musical performances, crazy camel ride, visit to international border, visit to Kala Dungar list is endless.
So what are you waiting guys, plan your visit to www.rannutsavonline.com now!